Born in Lagos, Nigeria in the late 1990s, Sodiq Abiola was bred in Mafoluku, Oshodi. His exposure to Super Striker comics began his love for recreating the comic characters. This immediately led to his early love for drawing human figures; portraits. Getting into secondary school, his art was nurtured under the tutelage of Mr. Francis Kemonah who graduated from the prestigious Yaba College of Technology and is now teaching fine arts in the school. Through his encounter, Sodiq was introduced to the various forms of art ranging from calligraphy to drawing, sculpture, ceramics, graphics and so on. Sodiq would later proceed to study creative arts at the University of Lagos, Nigeria where he majored in painting and graduated with a second class upper.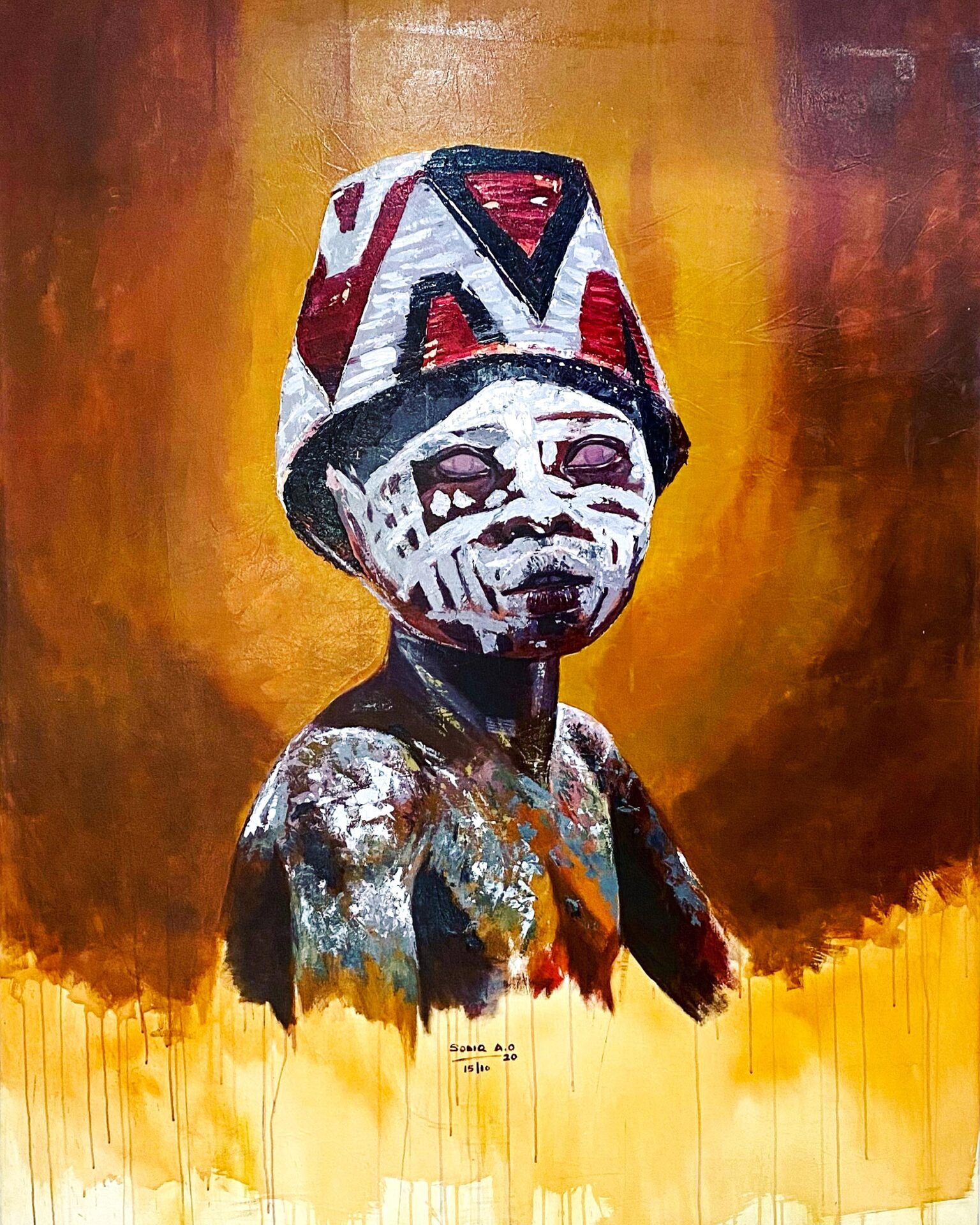 In his quest to create visually endearing works, Sodiq employs different media to create human and animal portraits, figure drawings and so forth. Being hugely influenced by past and present masters varying from Da Vinci, Michelangelo, Raphael, Rembrandt, Liberace, Casey Baugh, Burdick, Ibe Ananabe, Kelani Abbas, Ben Enwonwu, Akinola Lasekan, Yusuf Grillo and so on. Sodiq's works show different styles of portraiture and representation of both humans and animals. He has numerous portrait commissions to his name, in private collections. Sodiq lives and works in Lagos, Nigeria.
In the private collection of Zero Prive gallery, you can find some of Sodiq's works which he titled, "Lost heritages I", "Vanishing rituals I & II" and many more.